Treat Your Home with Exterior Shutters from Giancola Aluminum
Exterior shutters are an excellent, affordable investment.  They're ideal for enhancing curb appeal while adding a classic finishing touch to your home's exterior, and with help from Giancola Aluminum, you can find gorgeous shutters for any type of property.
As with all of our products, our shutters are made from high-quality materials.  Solid core composites allow for long-lasting results, and we offer a variety of sizes and styles.
Features of our exterior shutters include:
Durability - Designed for all weather conditions, our shutters stand the test of time without cracking or warping.

Quality Finishes - We use an aluminum-grade finish to prevent chipping, fading, and other aesthetic issues.  We also prime our shutters to meet custom color painting requirements.

Variety – We offer a variety of styles and 20 designer colors, with 12″ or 15″ widths and standard lengths from 25″ to 80″.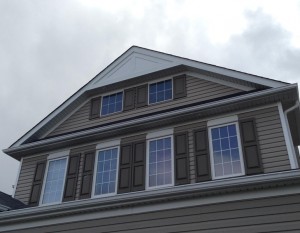 Quality shutters can completely revitalize your home's exterior, and whether you're looking for a modern, traditional, or classic look, Giancola Aluminum has the perfect options for your home. 
Our experts can also install your new shutters, ensuring perfect, long-lasting results.
Work with A Trusted Leader!
Call us today for more information or fill out the form on this page for a FREE consultation
with one of our experts.
Call Us Today: (416)­ 674-5226
Suppliers